Speaking
As a Professional Speaker… John's specialties are: sales and motivation. Whatever you need in those realms, he can handle. Presentations are anywhere from 60 minutes to multi-day programs. All programs are customized using terms and examples the audience will relate to and identify with.
John makes Three Promises: ONE: your people will get great information and will hear some ideas they've never heard before, no matter how long they've been in sales or business, TWO: they will absolutely be motivated, educated and entertained and he will positively impact the bottom line, and THREE: more than one person will say John's the best presenter they've ever heard.
Double Your Sales In The Next 12 Months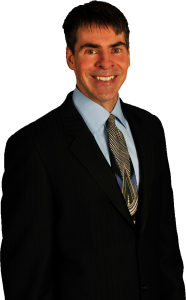 Doubling your sales and income will take some work, but it doesn't have to be as difficult as you might think.
This presentation covers key ideas for doubling income in one year.
In this presentation, participants will learn:
Four keys to doubling your income – even one of these can make a significant impact
The most effective ways for building business quickly
Ideas that will put you in the top 5% of all salespeople
How to operate at the highest levels possible
How to discover and eliminate what's really holding you back
How to always have as many qualified prospects as you need
How to spend much more time on your most important tasks
How to finally get out of your own way and sell to your potential
Supercharge Your Business And Attitude
How To Get Motivated And Sell More NOW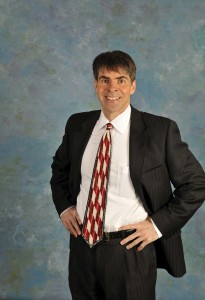 In this presentation, participants will learn:
Key sales success principles that made John a number one sales rep in three industries
Ideas that will put you ahead of 95% of other salespeople
How to sell more NOW
The number one key to all motivation, and how to avoid the two biggest roadblocks
How to instantly get control of your attitude, life and business
How to build trust and rapport almost immediately
How to build a client base that will stay with you, continue to grow, and provide lots of referrals
How to make a great first impression and build solid relationships
How to build a huge network of people who know, like, trust, and want to do business with you.
Half-Day Seminar:
Getting Great at Communicating and Connecting with People
Top salespeople have the ability communicate effectively and connect with almost everyone. They come across as caring and credible and are able to build trust and rapport rapidly. Top agents know what to say and when to say it and they are able to hear people well and read between the lines.
This program will help salespeople make a powerful first impression and teach them to more effectively communicate with people. It will also show them how to rapidly build trust and rapport, establish credibility, and successfully connect with others.
Course Outline
Foundational ideas and principles
The right attitude for success with people
Key people skills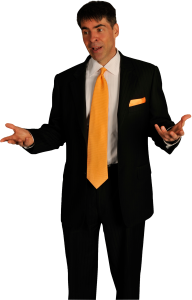 First Impressions
The keys to a good first impression
Building credibility
Establishing strong communication
Rapid rapport and trust building

Finer Points of First Contact
Subtleties of eye contact that make or break trust almost instantly
Body language made simple
Quick, easy steps for connecting with and communicating with any and all personality types
Keeping Communication and Connections Strong
Keeping the momentum after the first meeting
Keys to standing out
Building the relationshipDeveloping a communication and connection plan
Dealing with challenges, problems and other issues
John has sold products and services, tangibles and intangibles, both B to B, and B to C, for small companies and large. He has sold locally, nationally and internationally. He has done both face-to-face and telemarketing sales. He has sold brand new products and services and well established ones. In other words, whatever selling you do, John can relate. 
Call John and tell him what you need, the call is free. You can also e-mail him if you prefer.
866-443-6778 / johnchapin@completeselling.com