Sales Encyclopedia
Learn sales from someone who's
actually BEEN THERE and DONE THAT!
Whether you need a sales trainer or motivational speaker who can help you with the above challenges, or you have other sales issues,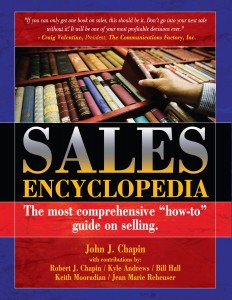 John Chapin's experience as a number one sales rep in three industries and primary author of the largest sales book on the planet: Sales Encyclopedia, ensures that he brings a unique perspective to your audience and adds something meaningful and important to every sales conversation.
Both inspiring and informative, John will get your people motivated, educated, and determined to use what they learn to make more sales immediately. So if you have intelligent sales people who can spot the real thing and you need someone who can inspire them and bring a fresh perspective from the real world, bring John Chapin in to your next event.
This book contains the key information that can make you a top salesperson, and if you're already there, this book can make you even better.  $59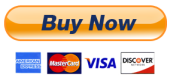 Call or e-mail John to discuss how he may be able to help you and your team.
866-443-6778 / JohnChapin@completeselling.com