About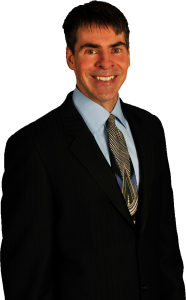 Voted the A #1 SALES REP and primary author of the 2010 sales book of the year: Sales Encyclopedia, John Chapin has over 26 years of extensive sales, sales management, customer service and business-building experience. An award-winning sales speaker, trainer, and coach, he also writes a monthly sales article for close to 200 publications across the country.
Voted the second best public speaker in Massachusetts and Rhode Island, John is also a member of the National Speakers Association. He has delivered hundreds of presentations on sales, customer service, business building, and motivation. His audiences have included Insurance Agents, Financial Planners, Corporate Salespeople, Entrepreneurs, Business Owners, Bank and Credit Union Personnel, Mortgage Brokers, and Realtors, among others.  
Prior to starting Complete Selling Inc., John sold bank equipment for Diebold, Inc. where he became the top salesperson in New England during his first year. John also spoke about his sales success at both semi-annual and annual sales meetings.
Before Diebold, John worked for Micro Arc Welding Company where he took a three year-old, unprofitable branch of the business which was in only two States at the time, and made it profitable within four months. He expanded the business to 48 States and five continents within two years and through expansion of the one branch, more than doubled total company revenues.
John started his sales career as a financial advisor at age of 21, and one month later the stock market fell 22% in one day. John thrived in this tough market and went on to become the youngest branch manager for a national brokerage firm. While still managing his own accounts, he brought the branch from a ranking of 46th out of 52 to 11th. He was also among the top 1% of financial advisors nationally.
His primary speaking subjects are how to get motivated and sell more now. His specialty is helping both individuals and sales teams double sales in one year.
In his career John has sold products, services, tangibles, and intangibles locally, nationally, and internationally. His vast know-how is in both face-to-face and telemarketing sales. His market experience spans both business-to-business and individual consumers. John has sold both established and completely new, first-time-ever products and services for companies both large and small. And he has excelled in all those environments.