Is Your Team Struggling In Sales?
• Need Help In Keeping The Pipeline Full Of Qualified Prospects?
• What About Selling Against Price?
• Trouble Staying Motivated & Performing At The Highest Level?
• What About Issues With Selling A New Product Or Service?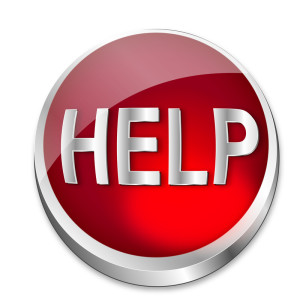 If so, then YOU NEED
Sales Expert,
JOHN CHAPIN,
#1 SALES REP
with 26+ years experience,
to SPEAK to YOUR GROUP!

Learn sales from someone
who's actually
BEEN THERE and DONE THAT!
Whether you need a sales trainer or motivational speaker who can help you with the above challenges, or you have other sales issues, sales expert John Chapin's experience as a number one sales rep with 26+ years experience and primary author of the 2010 sales book of the year: Sales Encyclopedia, ensures that he brings a unique perspective to your audience and adds something meaningful and important to every sales conversation.
Both inspiring and informative, John will get your people motivated, educated, and determined to use what they learn to make more sales immediately. So if you have intelligent sales people who can spot the real thing and you need someone who can inspire them and bring a fresh perspective from the real world, bring John Chapin in to your next event.
"After hearing John speak and working with him for an hour, I did more business in two months than I did all of last year." – Brian Burke – Coldwell Banker – CT
"I increased my leads by 250% after one phone session." – Jackie Columbo – Akron, OH
"Thanks for the great presentation; agent feedback, 'best speaker we've ever had' can't beat that." – Rick Davitt – Sales Manager – MA
"In 42 years of selling I thought I had heard EVERYTHING about sales, I was wrong, you taught me some new ideas." – Rich Garvin – Lake Orion, MI
"I've been the program chair for this women's group for over five years and you're the best speaker we've ever had." – Carol Cusano – Branford, CT
"One cold calling idea got me into an account that I haven't been able to get into for 9 years." – Jean Marie Reheuser – Auburn, MA
Have a sales question? E-mail John at johnchapin@completeselling.com. John Chapin's specialty is helping salespeople and sales teams double sales in 12 months. He is an award-winning sales speaker, trainer and coach, a number one sales rep in three industries, and the primary author of the gold-medal winning "Sales Encyclopedia". In his 26+ years of sales, customer service and management experience, he has thrived in some of the toughest markets and economies.
Call or e-mail John to discuss how he may be able to help you and your team.
866-443-6778 / johnchapin@completeselling.com